Re-source From the Source of Creativity by Beth Barany
In this time of upheaval and potential for great change — for the better or worse is up to each of us –, I have some writing resources for you because through our art we can express, share, heal, and transform the world into what we'd like it to be.
What is the source of your creativity?
I think of it as the great mystery; you may have other names for it, like God, Source, Universe, The One.
How can you be more resourceful?
How can you be more gentle with yourself and others during this time of great upheaval?
The Tower tarot card is on my mind. It's about "active love" during the upheaval of one's identity and core beliefs about the self and the world and one's place in it.
What do we do when everything we know and everything that gives us meaning is shakes to its core? How do we go on?
I don't have the answers. I only know I can feel and breathe and move. And when I can see clearly — write.
And that's okay.
Be kind to yourself and others and breathe.
On to the specific resources for you…
♥
Marketing is a Relationship: A Roadmap for Novelists
As a novelist, our marketing message can be many things specifically.
In its essence, you're inviting potential readers and fans into the experience of your book, an experience they want — whether they were actively (consciously) searching for it or not (subconscious desire).
Check out my article this month at TheBookDesigner.com:
https://www.thebookdesigner.com/2020/06/marketing-is-a-relationship-a-roadmap-for-novelists/
(Image from TheBookDesigner.com via Big Stock Photos)
NEW FREE GUIDE FOR INDIE AUTHORS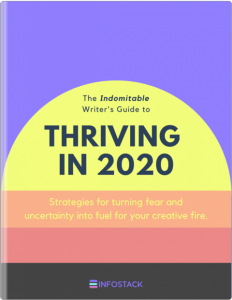 Discover what a dozen bestselling indie authors have learned to not just only survive but thrive in 2020 and beyond.
Get your free PDF copy here: 
10 Ways to Generate Ideas While Stuck Inside
During this challenging time, this free book is designed to help you connect for the first time, or re-connect, with your playful side to generate ideas, write more, more often, and have fun doing so.
For your copy of "10 Ways to Generate Ideas While Stuck Inside," go here:
http://bethb.net/10waysinsidebb
Enjoy!
Supercharge Your Scene
There is still a few days to join J. Thorn's 5-day challenge to supercharge your scene.
Writing great scenes is a skill you can learn. J. Thorn will teach you:
— How to decide which scene or article you want to write and why you must write it.
— How to frame the scene so you know what you want the scene or article to accomplish.
— How to ignite the motivations of your protagonist and antagonist.
— How to guarantee that your scene or article explodes on the page.
— How to create a difficult, complicated decision for your protagonist that readers can't possibly ignore.
— How to utilize the protagonist's consequence when you start the next scene.
My friend and fellow author, J. Thorn, is hosting a FREE 5-day challenge to teach you how to Supercharge Your Scene. You're going to want to take a look at this right now before it goes away:
http://bethb.net/superchargeyourscene
***
ABOUT BETH BARANY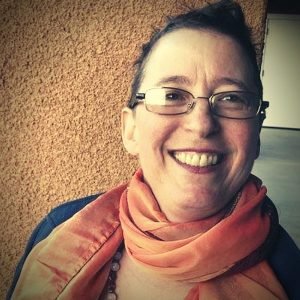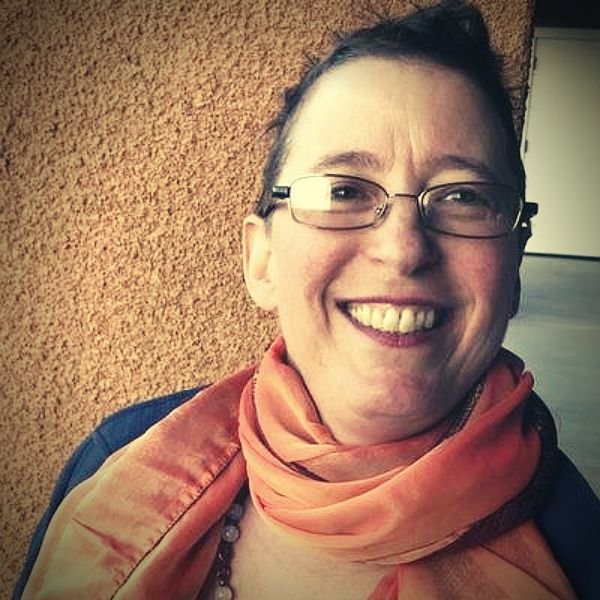 An award-winning novelist, Beth Barany writes science fiction and fantasy for young adults and adults. Her first novel Henrietta The Dragon Slayer won Grand Prize in a California Indie Author contest.
Based in Oakland, California, with her husband, Ezra Barany, also a novelist, Beth has lived abroad three times — Quebec and twice in Paris, France — and speaks fluent French.
Known for creating rich world, tough and kick-ass heroines, and refreshing romances, Beth creates cinematic stories to empower readers to be the heroes of their own lives.
When she's not penning rip roaring reads, Beth runs an online school for fiction writers, speaks at conferences and international cultural centers, most recently in Saudi Arabia, and enjoys her many dragon figurines sprinkled throughout her house.
For freebies, excerpts, and more about her books, go to Beth's site: author.bethbarany.com.