Super Rugby AU: Horan & Lynagh's Youngsters to watch
By Sky Sports Rugby Union
Last Updated: 02/07/20 4:24pm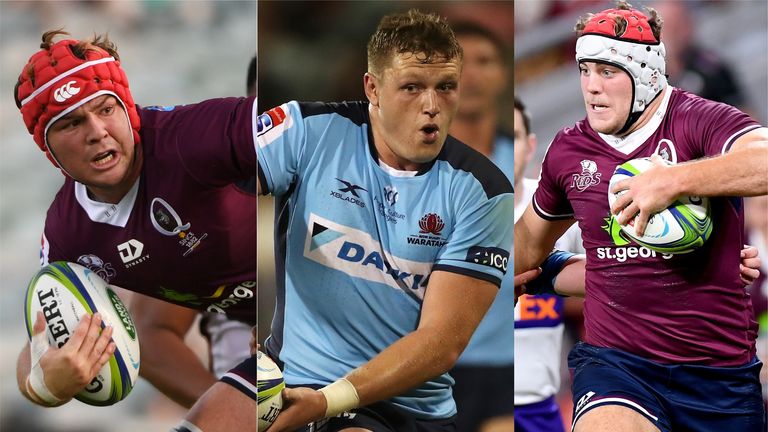 Former Australia Rugby World Cup winners Tim Horan and Michael Lynagh cast their eye over some of the youngsters to watch in Super Rugby AU, live on Sky Sports.
Speaking as guests on a Sky Sports Rugby podcast special, Horan and Lynagh, who won 80 and 72 caps respectively for the Wallabies in glittering playing careers, picked out several names from the Reds, Waratahs and Brumbies ahead of the return of rugby in Australia on Friday.
Friday sees the Reds face the Waratahs, live on Sky Sports Action from 10am, while Saturday sees the Brumbies host the Rebels, live on Sky Sports Action and Main Event from 10.10am.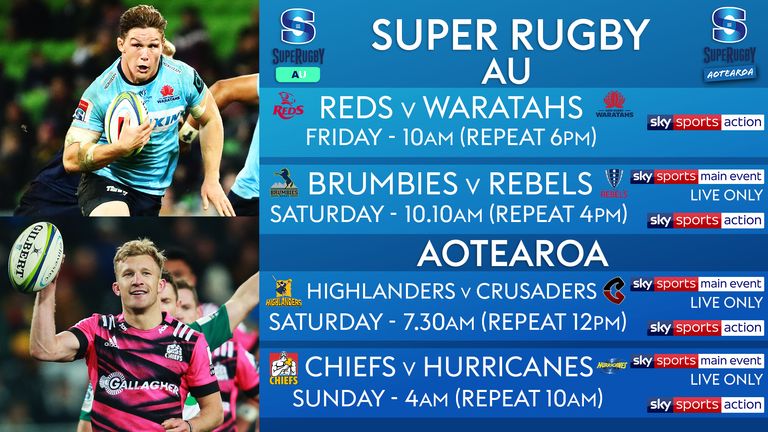 Horan, who won Rugby World Cup titles twice with Australia in 1991 and 1999, and Lynagh, also a Rugby World Cup champion in 1991, were full of positives for the next wave of Australian players.
"You look at the Queensland Reds, Jordan Petaia, who is the young centre we saw briefly at the World Cup, if he stays fit, he'll play 100 Test matches for the Wallabies," Horan told Sky Sports.
"He's one of the best talents I've seen of the last 15 years. Though he's coming back from a shoulder injury.
"There's a young guy on the bench for the Reds on Friday called Josh Flook, he's an 18-year-old winger-cum-centre, and is one to look out for.
"And also, when you look at the Reds forward pack, they've lost two big forwards in Izack Rodda and Harry Hawkins. So Harry Wilson, a big No 8 who has only turned 20 and was in the Australia U20's last year is one to watch too.
"It's going to be a great competition. The Waratahs team to play the Reds also has a lot of U20s players, with Will Harrison at No 10.
"The Waratahs are using this competition to blood these players.
Lynagh added: "Joey Walton at centre for the Waratahs, I'd be interested to know what Tim [Horan] makes of him.
"There's great hopes from the Australia U20 team which was so successful over the last year or so.
"Fraser McReight, who was captain of that team, is playing No 7 for Queensland, and their back-row looks great with him, Liam Wright at 6 and Harry Wilson.
"There's also a No 8 at the Waratahs, Will Harris, who is keeping Jack Dempsey out – a 14 Test veteran. There are a lot of good back-row forwards coming through.
"All these young guys getting their chance is very exciting for Australian rugby."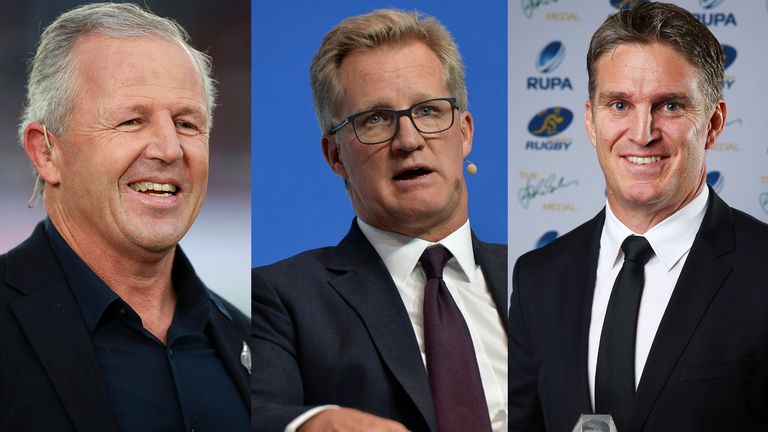 Horan said: "Tom Banks, the full-back for the Brumbies, has probably got one hand on that Wallaby Gold 15 jersey at the moment.
"The last few years he's been fantastic. I don't know why they didn't select him to go to the Rugby World Cup.
"Tom Wright on the wing is a former Rugby League player, and Solomone Kata is another winger – a massive winger – so the Brumbies' back-three is going to be very sharp.
"I'd say the Brumbies, it's theirs to lose. They've got really good depth to their team, and they should win the competition."
Covid-19 has hit rugby in Australia as hard as it has hit any other sport in the world, with financial difficulties and significant salary reductions widespread.
Horan says it is now up to young players coming through to change the narrative and bring hope to rugby in the country.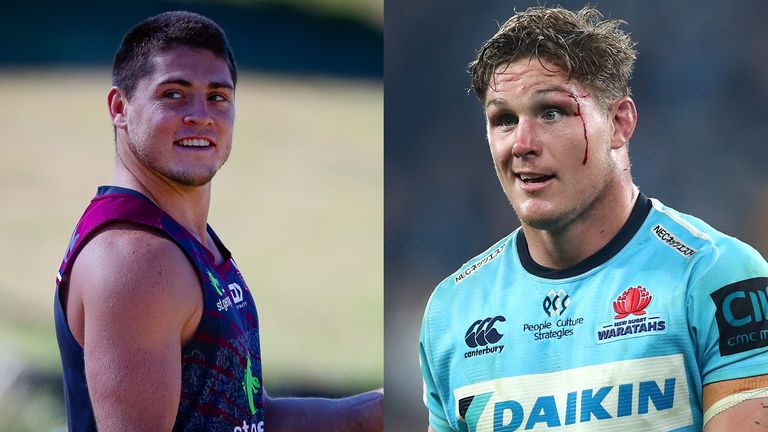 "Have a look out for Angus Bell, who is the loosehead prop for the Waratahs, he's unbelievable," Horan said.
"I think he's only 19, is an unbelievable player and will prop down for the Wallabies for the next 10 to 12 years.
"He can pass a ball, can tackle, and actually threw a cut-out pass which a lot of forwards back in the day struggled to do!
"And as mentioned, watch the back-row for the Queensland Reds, which is the new up-and-coming back-row which could potentially be the back-row for the Wallabies, maybe not this year but moving forward.
"It's up to the players to really ignite this competition, demonstrate and really give up to the fans of rugby that we want to get this sport back to where it should be Down Under.
"They need to show that rugby has got a heartbeat, a life Down Under and should be supported."