What to Look for When Shopping for the Perfect Tripod for Your Camera Gear
Whether you're a professional or enthusiast photographer, knowing what to look for when shopping for a tripod is crucial.
Most of the time, a tripod can be the difference between a blurry image and a crisp and sharp one – you know, the kind that gets the accolades.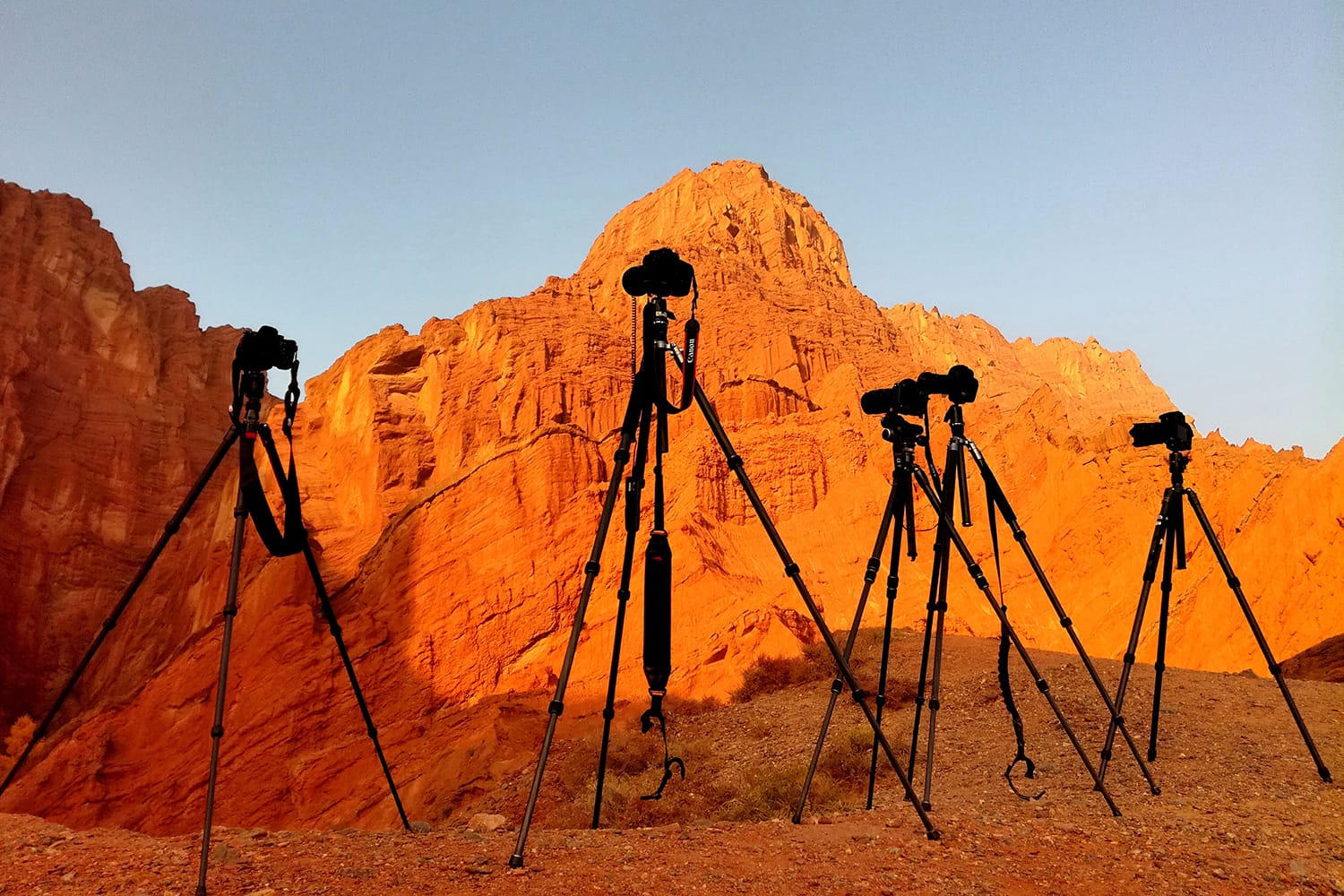 In essence, a tripod is a three-legged camera mounting device that makes it easier to take quality pictures and prevent blurry or out of focus images. A tripod also allows us to play with techniques such as prolonged exposure. It's your passport to experimenting with various photography techniques.
So how does one go about getting the best tripod? What about value for money? Do you need specific features? Do the materials used in the construction of the tripod matter?
We'll provide the answers to many of those questions in this article. Perhaps this isn't your first purchase; if that's the case, we'll discuss tips and tricks for upgrading your tripod gear. Finally, expect to learn about the types of tripods and features to look out for when buying one.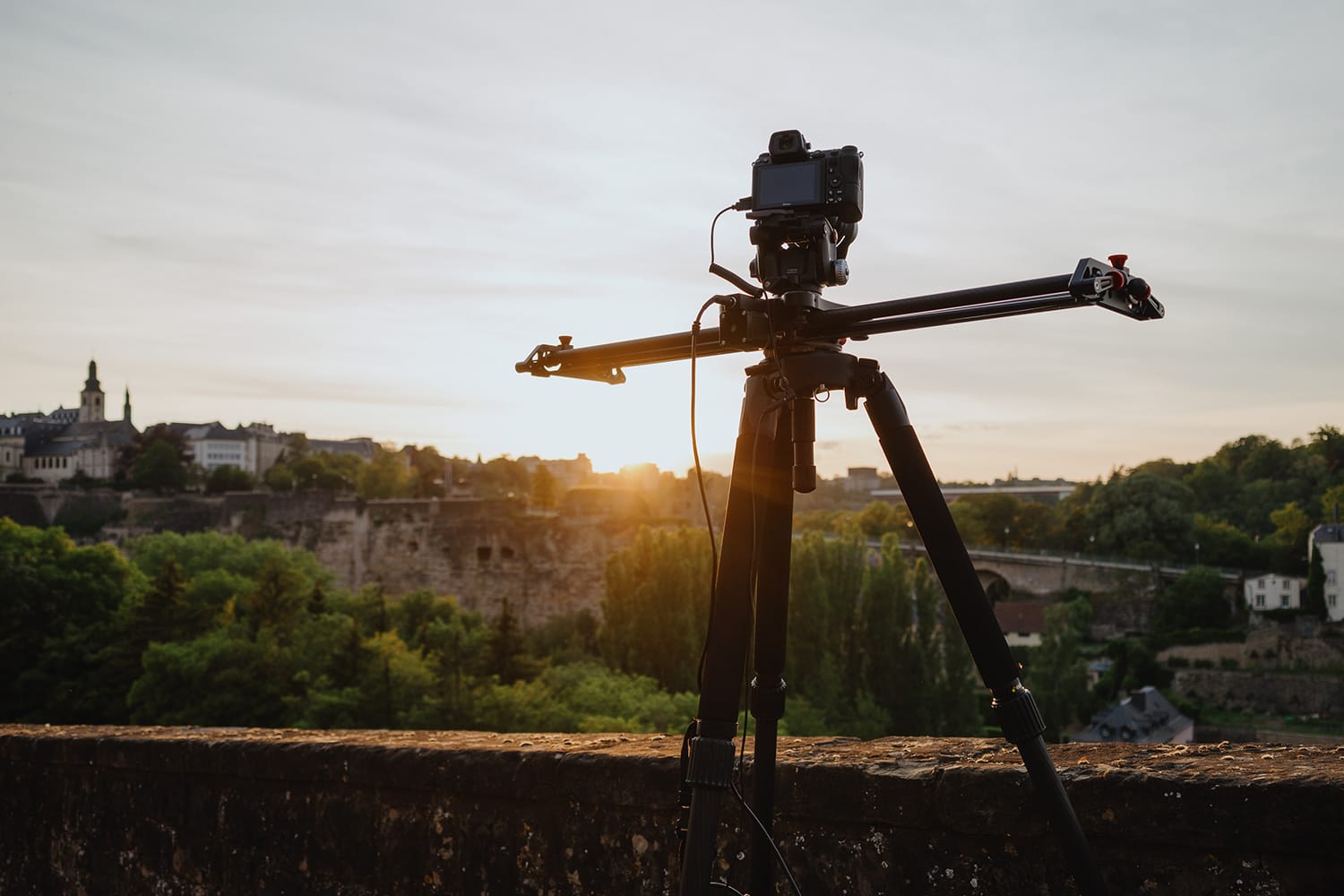 Types of Tripods
It's essential to understand that there are different types of tripods for different needs. There are cameras designed for low-light shooting, and conversely, there are others that are better suited for action photography. The same applies for tripods. Here are some of the most common types of tripods:
1. All-in-One
Usually, all-in-one tripods are portable and usually quite affordable. They typically come with the standing legs and the head attached. Simply put, you can't dismantle it. They're great if you're getting started and don't want to spend too much just to get started.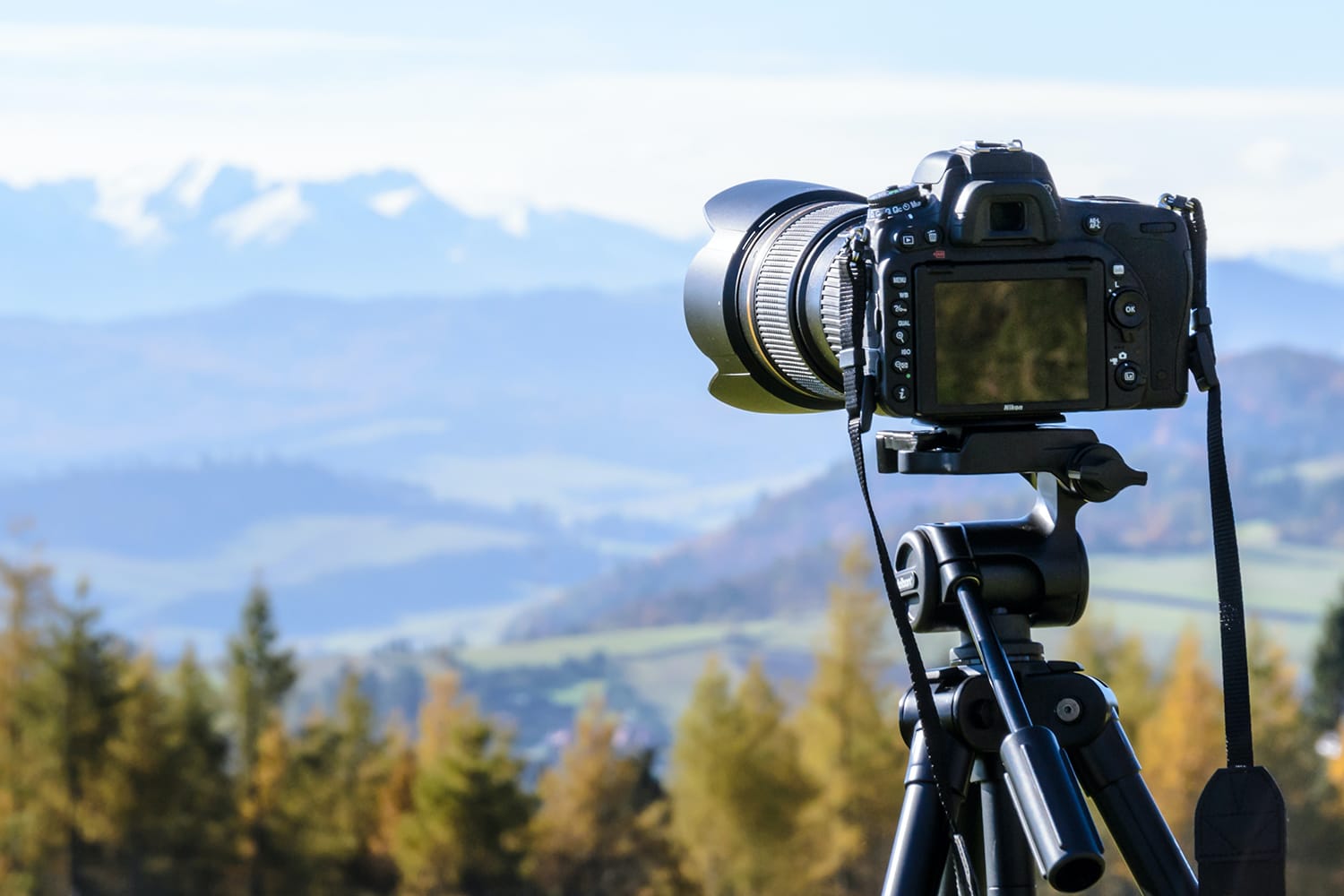 2. Travel Tripods
Buying this type of tripod signals a need for portability over functionality. Travel tripods are relatively small and can be easily stowed away in a bag.
3. Studio Tripods
As you probably guessed, studio models are often heavy, sturdy, and stable. In terms of functionality, this is the best type of tripod to buy. However, the size of those can be a challenge to carry around. The weight is a feature to look out for when purchasing a tripod.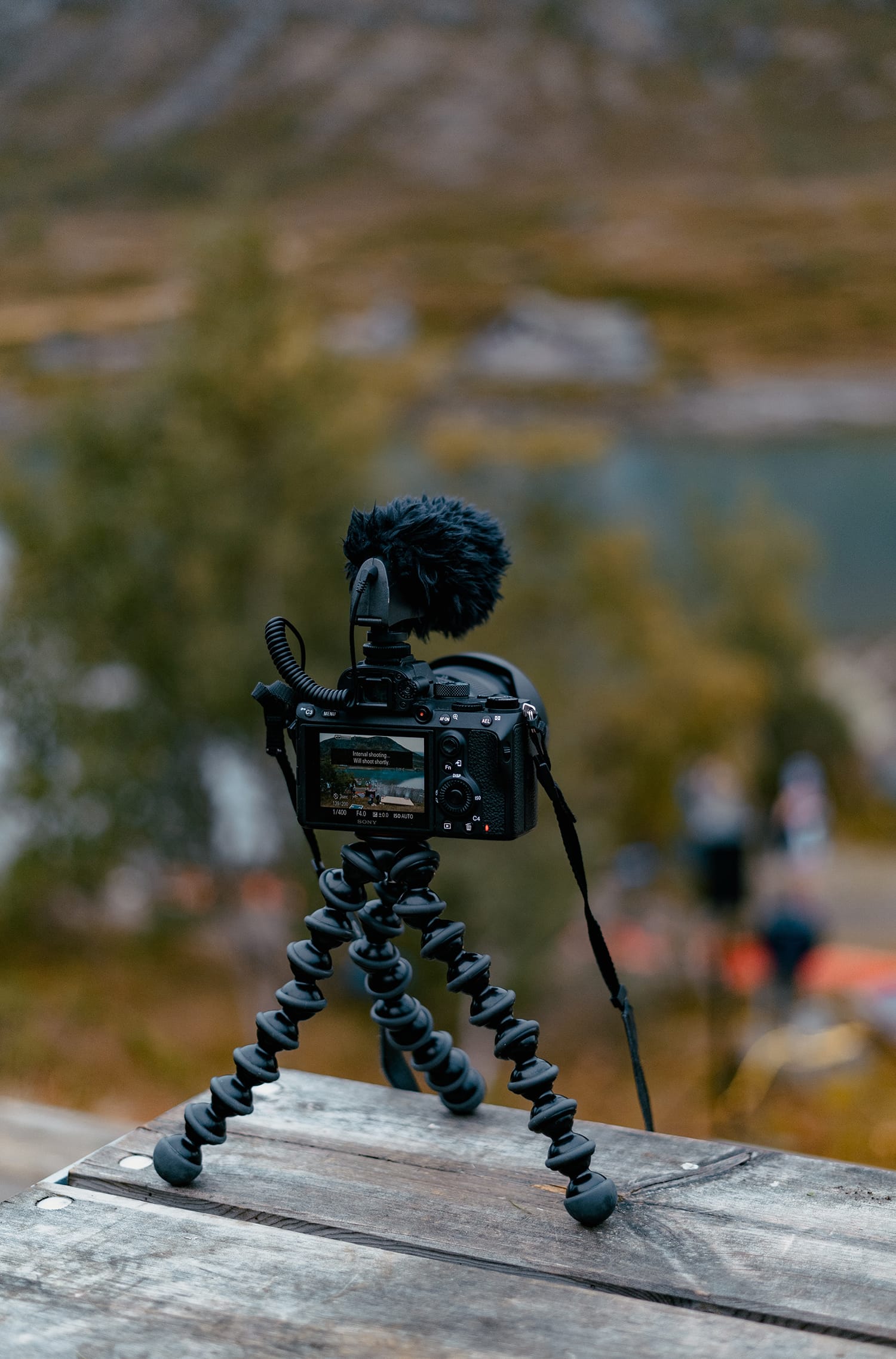 4. Pocket
Only about 4-8 inches in height, they're best for quick pictures. Many photographers use them for self-portraits or when traveling. Some pocket tripods even feature legs that can wrap around objects so you can secure your camera in various creative positions. The GorillaPod is a great example.
5. Monopods
This type of tripod has only one standing leg, but that doesn't mean it's not a stable solution. For nature photographers wondering how to buy a tripod, start your selection process here. They are perfect for use with a telephoto camera lens and are a good compromise between good enough support and portability. Monopods are also great for action and sports shooters.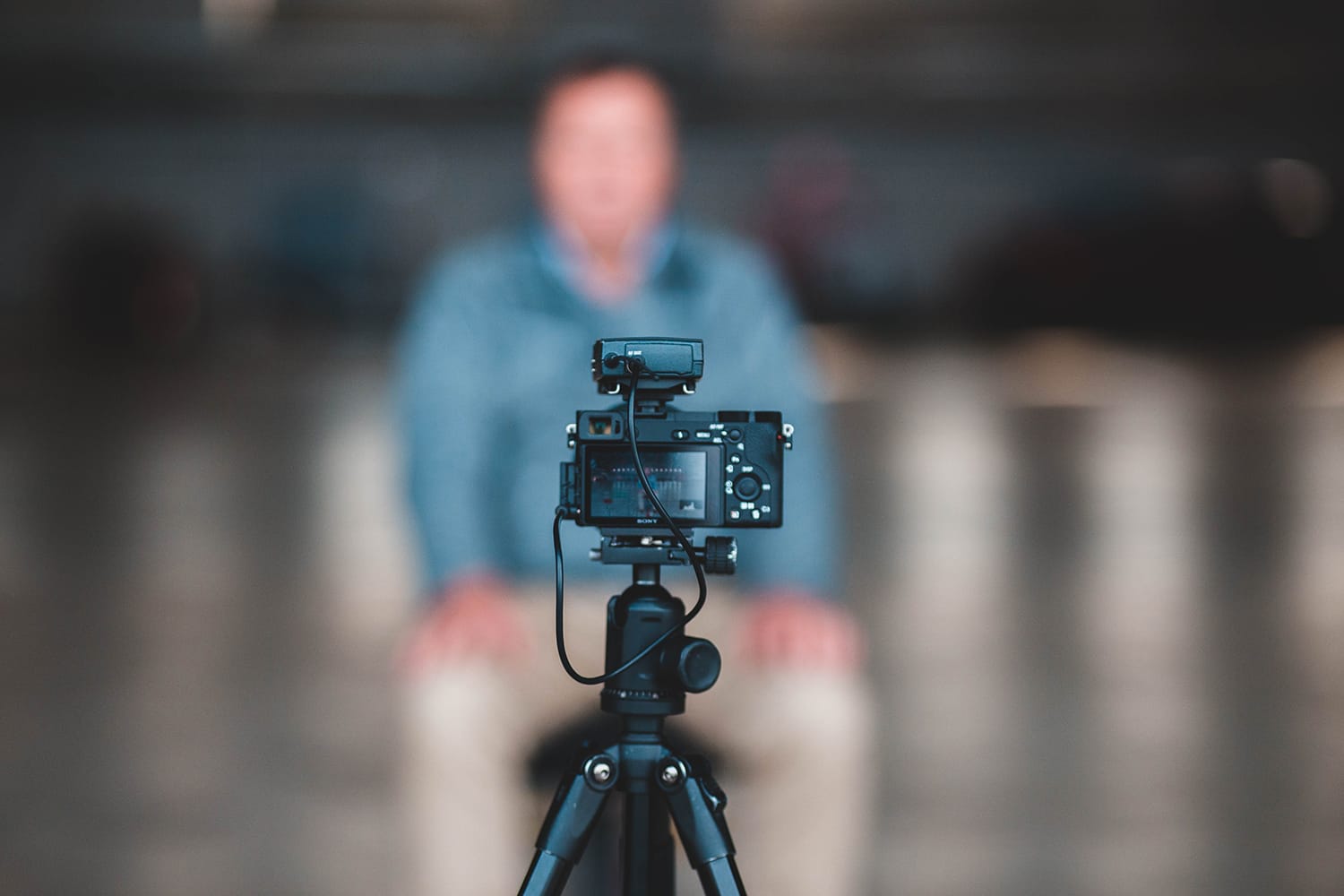 Which Tripod Material Should I Get?
Tripods can be made from different materials, each with unique selling points.
Aluminum: Relatively inexpensive and great for beginners.
Basalt Fiber: Durable and affordable, but pricier than aluminum.
Carbon Fiber: Durable, portable, and applicable in all weather conditions.
Many photographers will prefer a carbon fiber tripod. However, it can be pricier when compared to other types of tripods.
If budget isn't a concern for you, then it shouldn't be a determinant when buying a tripod. Instead, we encourage photographers to focus on features and functionality. If budget is indeed a concern, there are some great aluminum tripods on the market today.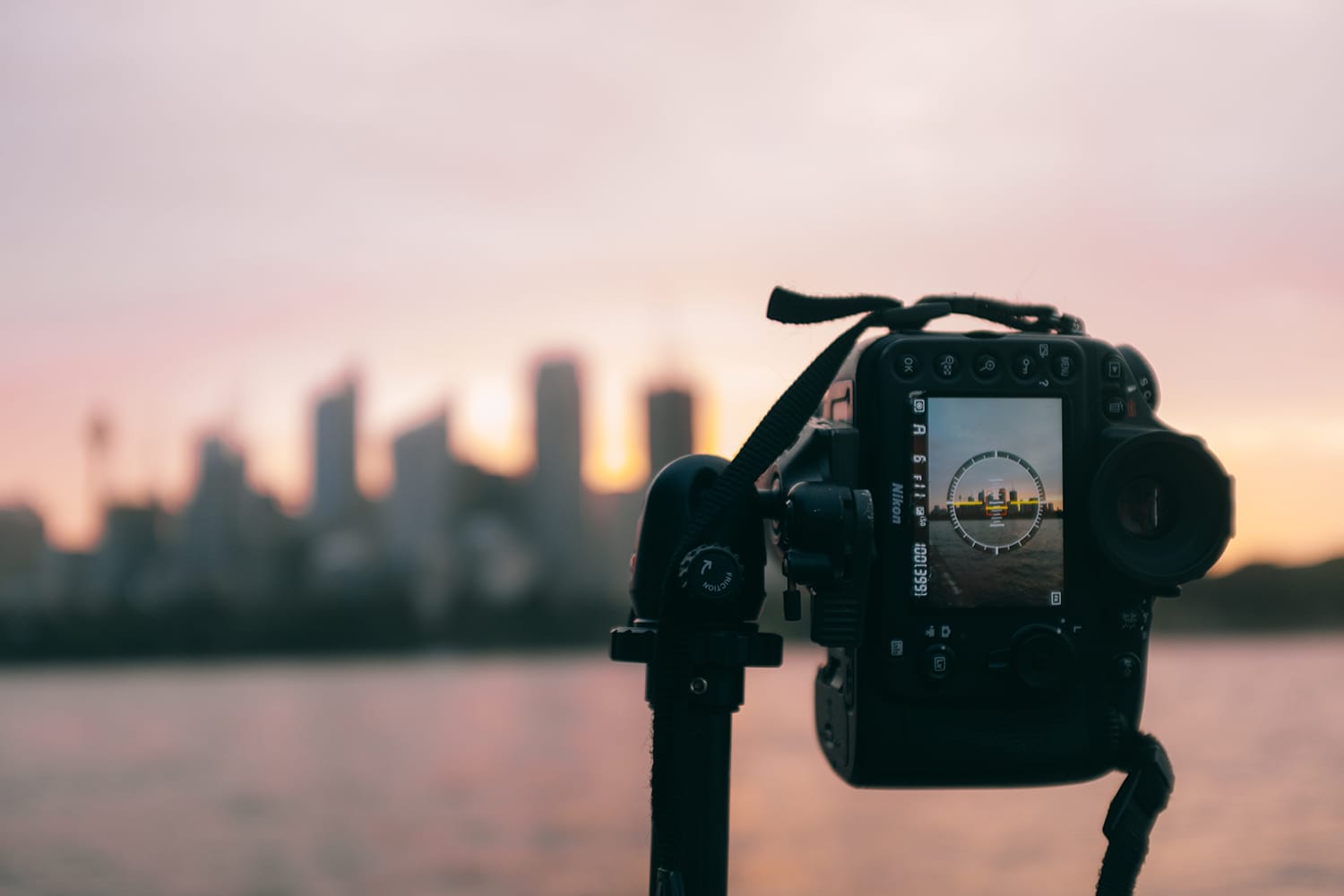 The standard features and common things to look for in a tripod include:
Weight
Leg construction and adjustability
Stability
Minimum and maximum height
Available tripod heads
Clamp lever
Bubble level
Alright, let's go over what those mean.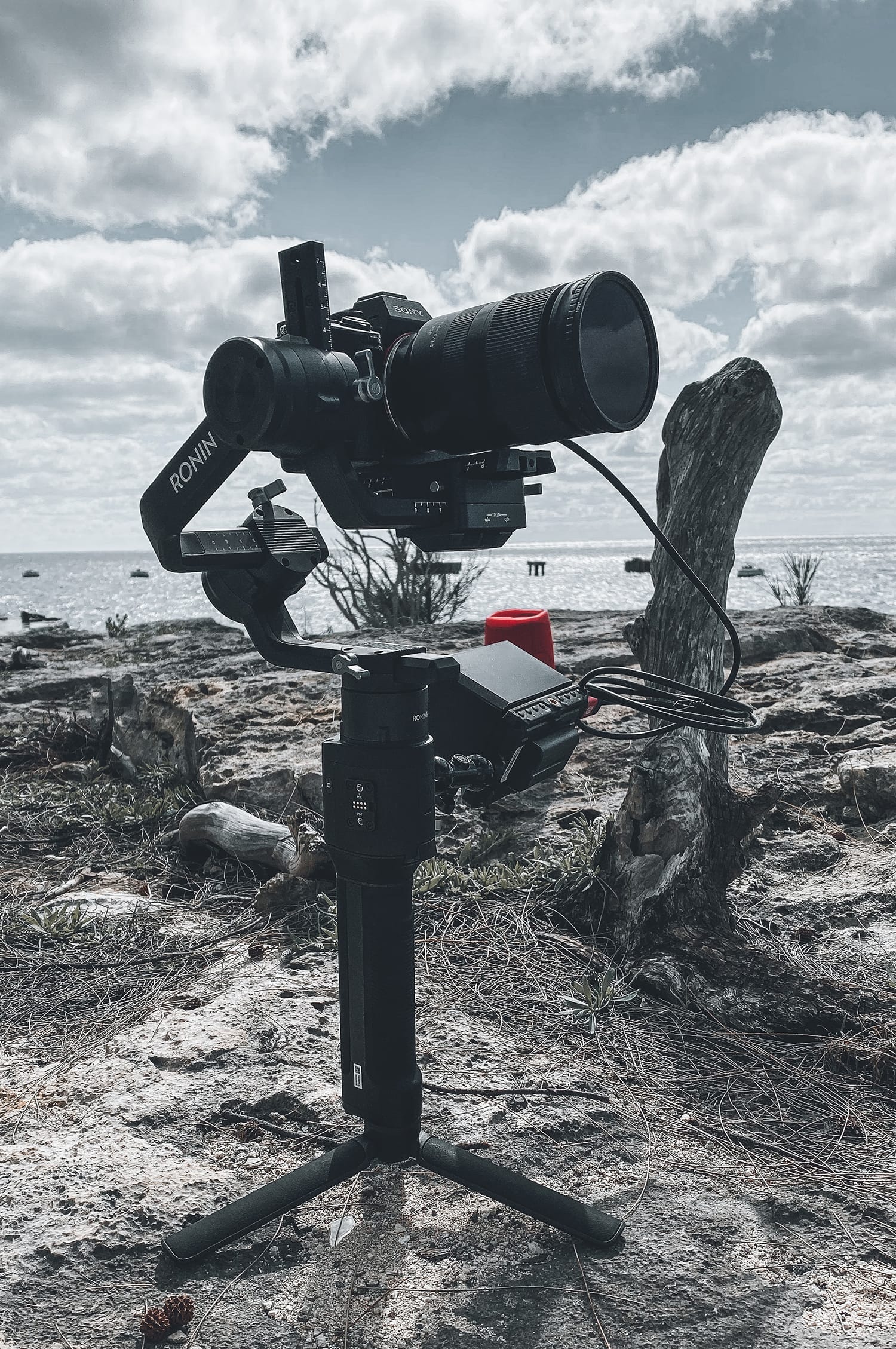 What To Look Out For When Buying a Tripod
Before adding a piece of equipment to your shopping cart, use this checklist to make an informed decision.
1. Tripod Height
The best option is to buy a tripod with adjustable legs. However, always keep in mind your height as well as the height range of the legs. You probably don't want to end up having to crunch down to look into the viewfinder.
Also, for tripods with attached mounting heads, the tip should rest against the jawline. For a detachable model, the tip should be shoulder-level.
2. Weight Rating
This is the maximum weight that a tripod can support. Before buying a tripod, you need to know what might be the maximum weight you'll put on it – that could be your heaviest camera body attached to your heaviest telephoto lens with a set of filters on it.
Then, buy a tripod that can hold 1.5 to 2 times that weight. This way, you'll have some wiggle room for the weight of your hands or other accessories like a flash, battery packs, etc.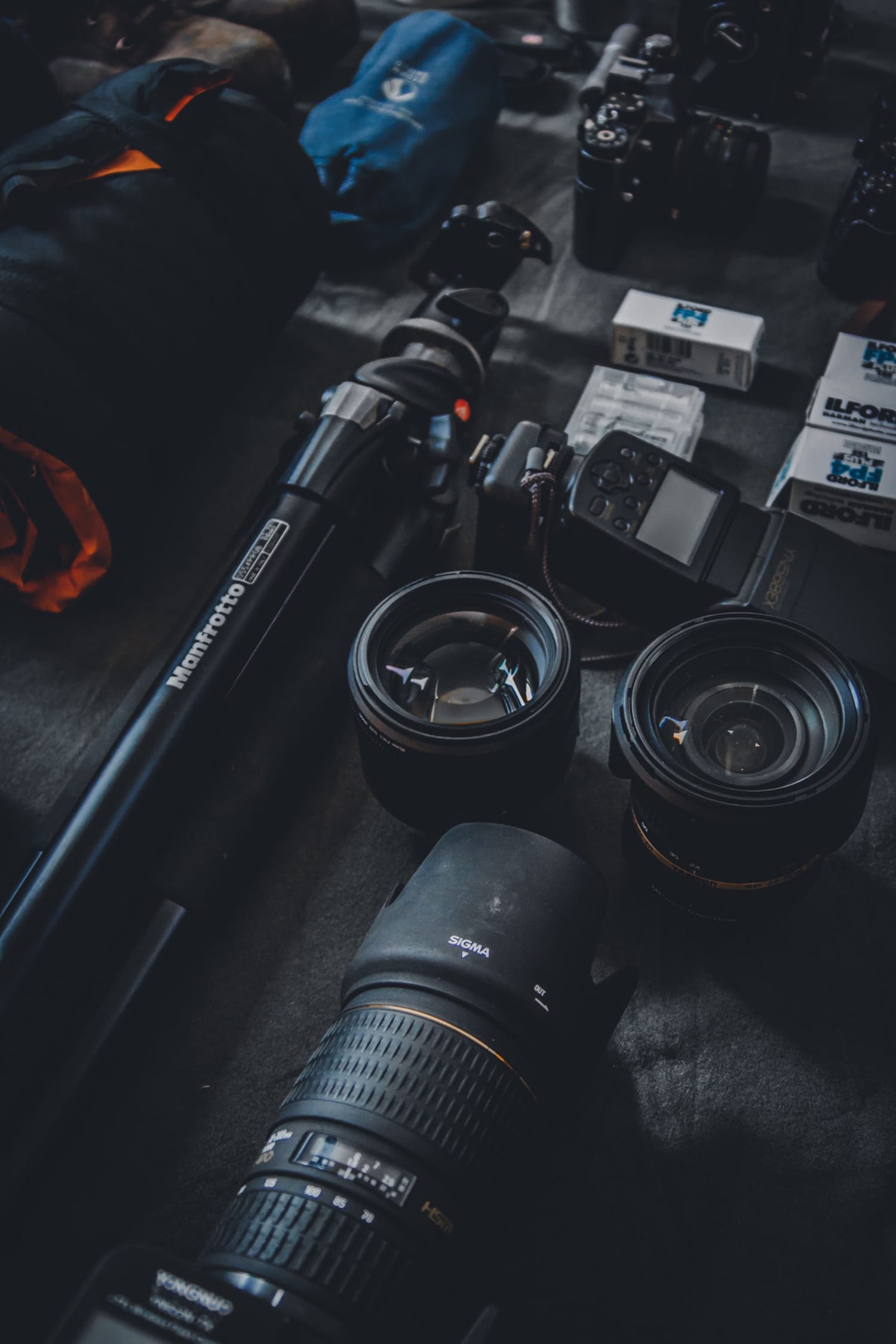 3. Essential Tripod Features
A tripod is made up of various parts, here are some of the basic ones:
Centre Column: Helps with height adjustment. May make the tripod less stable if fully extended.
Leg Locks: A twist grip mechanism looks neater and is easier to use. On the other hand, a spring-load system is more durable.
Independent Legs: This feature allows for the setting of tripod legs in 2 or 3 different angles.
Leg Design: Tubular designs offer the most stability.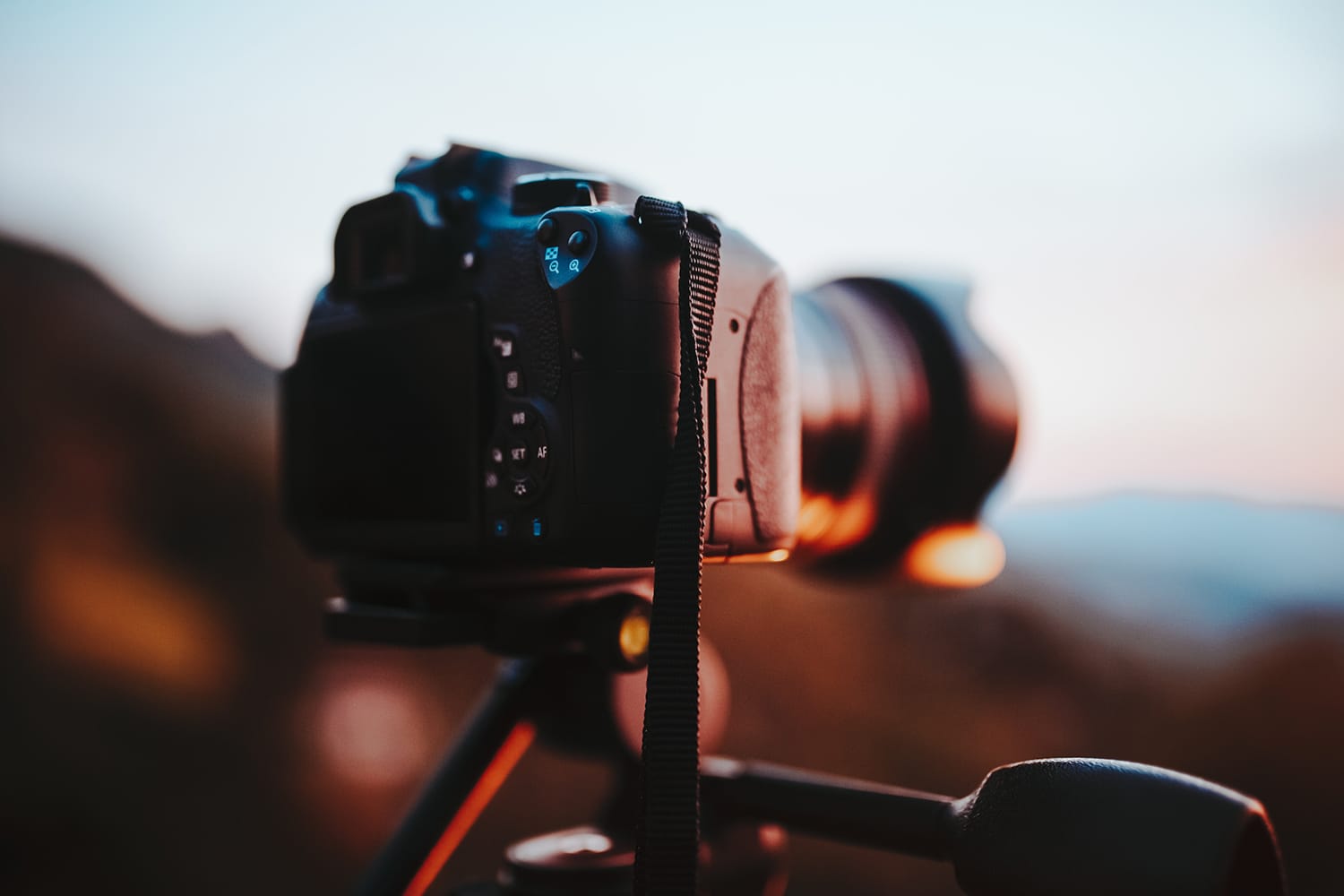 4. Tripod Head
This is the most critical component of a tripod setup (after the tripod itself, obviously). Essentially, its function is to control camera motion, angles, and movement. There are three types of tripod heads.
Pan-Tilt Head: Has a single handle for horizontal camera movement. Pricier models offer control of both vertical and horizontal movement.
Ball-Head: Very flexible. It has controls for loosening or tightening camera grip. The camera can be placed at almost any angle.
Gimbal Head: Best for heavy lenses and fast motion photography or videography. Also, it allows for camera movement in nearly every direction.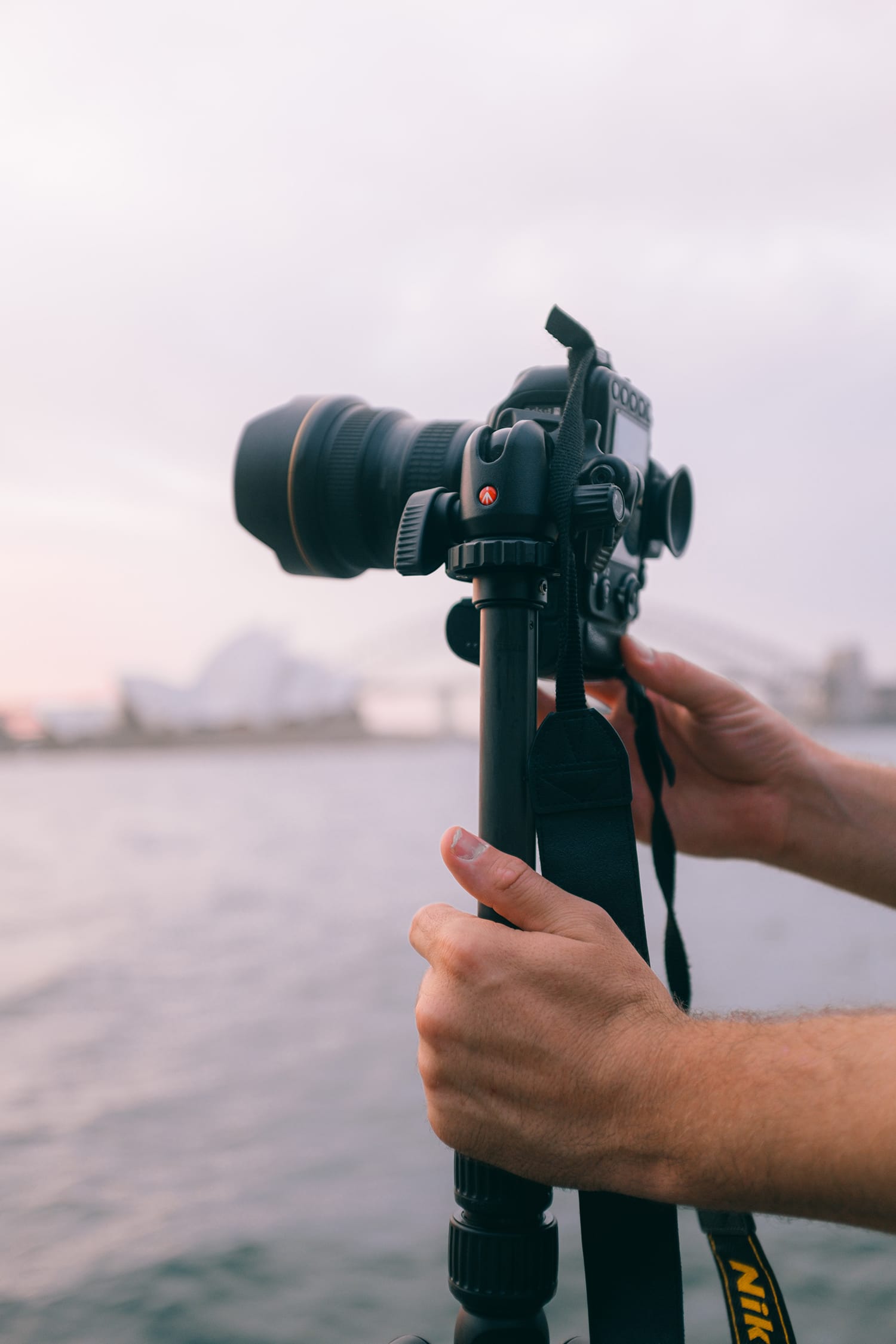 5. Stability
When buying a tripod, the weight doesn't necessarily translate to total stability. Instead, ask the seller about the equipment's ability to withstand external forces like wind.
After all, even the sturdiest tripod out there won't eliminate all possible camera shake if you're shooting light trails up on a shaky bridge on a windy evening.
Conclusion
Buying a tripod is easier when you better understand your own needs, set a budget, and stick to it. Shopping for a new tripod doesn't have to be a stressful process. Good luck with your search for your next (or first) tripod!