NBA Retro: Rockets collide with Jazz
Get ready to relive a series of classic match-ups, astonishing scoring feats and frantic finishes with NBA Retro on Sky Sports.
Sky Sports Arena (channel 408) is the place and 9pm is the time every Wednesday, Saturday and Sunday night, as we bring you a series of hardwood classics featuring a list of iconic players that includes Michael Jordan, LeBron James, Kareem Abdul-Jabbar, Shaquille O'Neal, Kevin Garnett, Allen Iverson, Tim Duncan and more.
Up next? Utah Jazz @ Houston Rockets, Western Conference Finals, Game 6, May 1997 (Wednesday 9pm, Sky Sports Arena)
NBA Retro continues with a classic NBA Western Conference showdown. Legendary NBA stars collide as John Stockton and Karl Malone look to close out their Conference Finals series with the Houston Rockets and their 'Big Three' of Hakeem Olajuwon, Charles Barkley and Clyde Drexler.

NBA Heatcheck


Los Angeles Lakers @ New Jersey Nets, 2002 NBA Finals Game 4 (Saturday, 9pm, Sky Sports Arena)
With a 3-0 lead in the 2002 season finale, could Kobe Bryant and Shaquille O'Neal lead the Lakers to a sweep of Jason Kidd's New Jersey Nets and complete a 'three-peat' of NBA titles.
Sacramento Kings @ Minnesota Timberwolves, 2004 Western Conference semi-finals, Game 7 (Sunday, 8:45pm, Sky Sports Arena)
A place in the Western Conference final for the first time in their history was the prize for the Minnesota Timberwolves in this series-decider from the 2004 Western Conference playoffs.
Would Kevin Garnett have the final say or could Chris Webber and Vlade Divac deny the 'Big Ticket'?
All NBA Retro games will be aired on Sky Sports Arena (Channel 408). From June 17, Wednesday night games will be preceded by a brand new edition of Sky Sports Heatcheck with Ovie Soko, Mo Mooncey and Jaydee Dyer.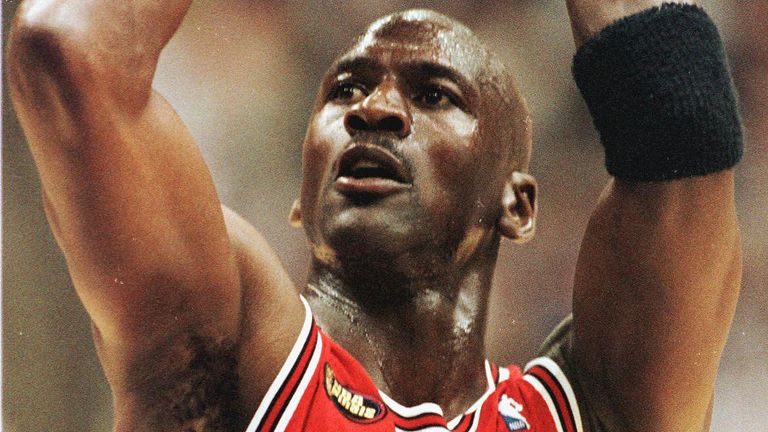 Schedule: Still to come on NBA Retro
Wednesday, July 15, 9pm, Dallas Mavericks @ Phoenix Suns, Western Conference semi-finals Game 5, May 18, 2005
League MVP Steve Nash led the Suns' high-octane 'Seven Seconds or Less' offense in a critical game against the Mavericks in the 2005 playoffs. Nash and Amare Stoudemire topped 30 points while Dirk Nowitzki and Jerry Stackhouse stood tall for the Dallas.
Saturday, July 18, 9pm, Dallas Mavericks @ Miami Heat, NBA Finals Game 2, June 2, 2011
Dirk Nowitzki and the underdog Mavericks took on the Miami's 'Big Three' of LeBron James, Dwyane Wade and Chris Bosh in a pivotal Finals game, fighting back from a 15-point deficit to force a furious finish.
Saturday, July 25, 9pm, Minnesota Timberwolves @ Oklahoma City Thunder, March 23, 2012
Kevin Love stuffed the stat sheet in this regular-season game against the Thunder's superstar trio of Kevin Durant, Russell Westbrook and James Harden. Who would emerge victorious in this double-overtime classic?
Sunday, July 26, 3pm, Miami Heat @ Boston Celtics, Eastern Conference Finals Game 6, June 7, 2012
Watch a prime LeBron James put on an absolutely dominant performance for the Miami Heat in an Eastern Conference Finals elimination game against the Boston Celtics. Would 'The King' keep the Heat's title dreams alive?
Want to watch even more of the NBA but don't have Sky Sports? Get the Sky Sports Action and Arena pack, click here.