LIVE: 'Like Bruce Lee': Ikuvalu's five-try haul
Rugby league legend Andrew Johns has offered some stern advice for Hamiso Tabuai-Fidow on his fullback debut, after the youngster bungled a promising play in dangerous territory.
With the Cowboys and Roosters locked up at 0-0, the home side looked to be getting the better of the Roosters and Country Bank Stadium.
Stretching the Roosters' line, the Cowboys were about to explode down Valentine Holmes' wing for a break away.
But a rushed pass from Tabuai-Fidow destroyed any threat when he launched his pass well wide of Holmes who was left visibly frustrated by the bungled play.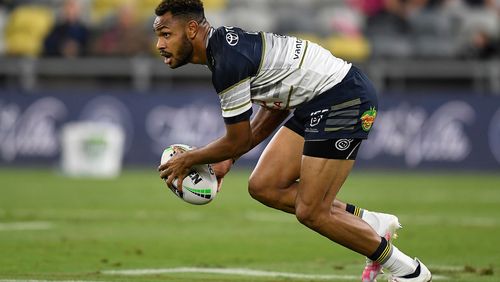 "His outside man rushed him," Johns said in commentary.
"First tackle you've just got to take the tackle and build from that.
"But looking to move the ball off a slow play, that's just a no-no. You need to get forward, get some quick speed around the ruck, that was a big boo-boo."
Coach Paul Green brought boom youngster Tabuai-Fidow in at fullback, shunting Holmes to the flank eariler this week after reports of an injury cloud hanging over the former NFL prospect.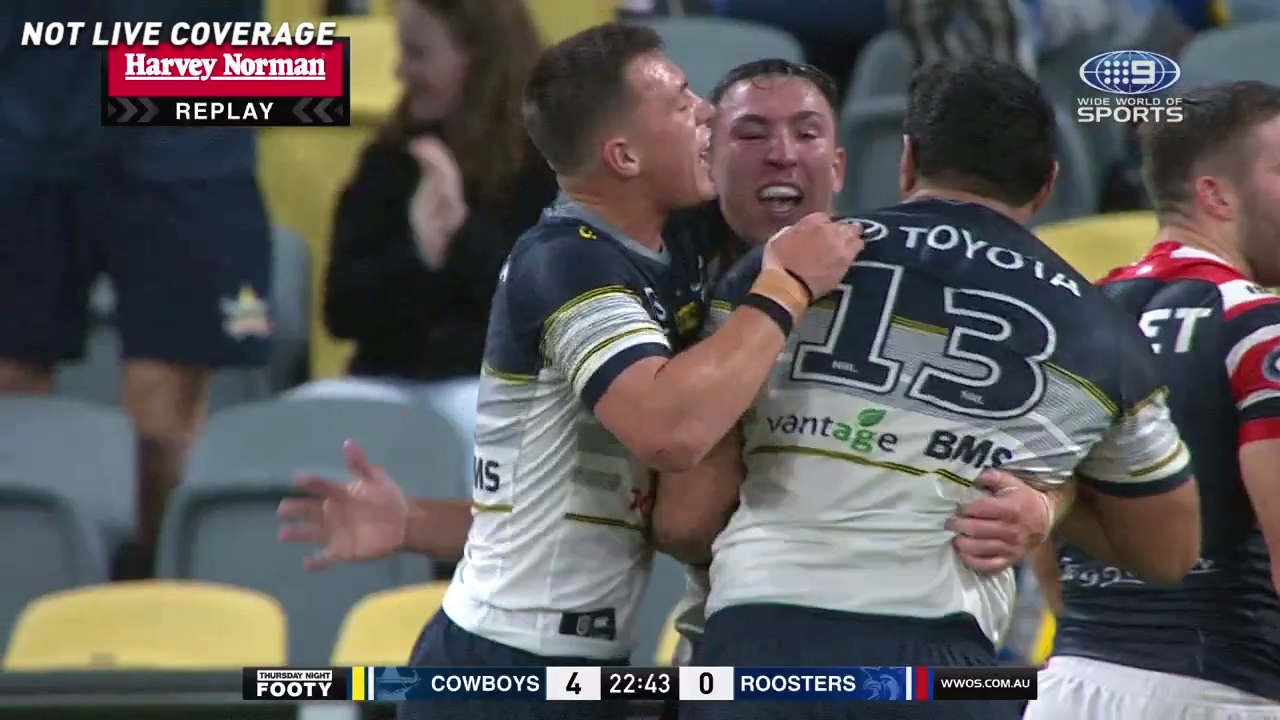 Fortunately for the yongster, teammate Reece Robson crashed over minutes later to gift the Cowboys a rare lead against the back-to-back premiers.
"They could really run away with it here," Warned Johns who was wary of the Roosters' huge injury list.