Turner: Women's darts needs a platform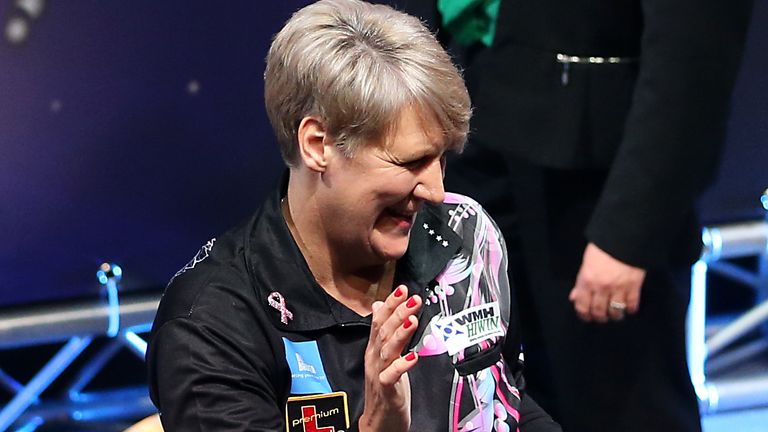 Throughout the sporting sphere, women's sport appears to have been disproportionately affected by the coronavirus pandemic, but ahead of her return to Sky Sports commentary duties at the World Matchplay, Laura Turner hopes that darts can buck the trend.
Prior to lockdown, women's darts had never been in a stronger position, with Fallon Sherrock and Lisa Ashton both creating history within the space of weeks.
Sherrock generated unprecedented headlines after becoming the first woman to register victories at the World Championship in December, before Ashton secured a PDC Tour Card at Qualifying School in January – the first woman to do so.
Download the Darts Show Podcast on: Spotify | Apple | Castbox | Spreaker
The pair both qualified for March's UK Open and Sherrock was due to compete in all six World Series events across the globe, but that prospect has been curtailed until 2021 as the PDC attempts to reshape the calendar.
Sport has gradually made its return over recent weeks, with the Premier League season resuming, while England's three-match Test Series against West Indies got underway on Wednesday.
However, women's sport has suffered. The Women's Super League season was cancelled by the Football Association in May and the Vitality Netball Superleague will not return until 2021.
It is also an uncertain time for women's darts irrespective of the coronavirus pandemic, with the BDO's commercial arm British Darts Organisation Enterprise Ltd entering liquidation, so Turner is hoping for some clarity.
"Women's darts is definitely moving in the right direction but don't get me wrong I'm worried if we were to open up normally tomorrow – with the amateur side there's no dedicated World Championships or tour from what I can see going forward," Turner told the Darts Show podcast.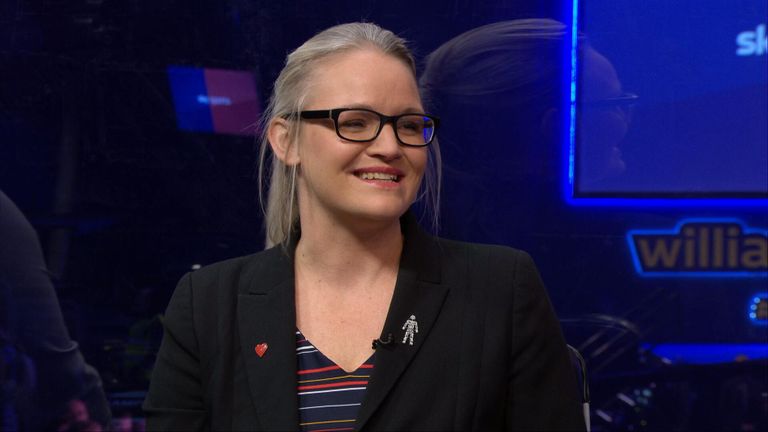 "It is definitely in a good place in terms of the quality and players coming through, but it's what platform the majority of women get to play on after lockdown, because you need something there to keep us all playing at a consistent level."
However, there could be cause for optimism in the shape of the recently launched Modern Amateur Darts [MAD], fronted by PDC Tour Card holder and Junior Darts Corporation chairman Steve Brown.
Having taken the junior game to new heights, Brown has vowed to create a promising new dawn for the amateur sport and Turner is excited about what the future could hold within that system.
"It something that is needed. It looks like Steve is doing it right from the bottom level in trying to create a system which follows the whole way through and I do understand somewhere along the line within this blueprint, women will be catered for.
"What that looks like remains to be seen but if he can do what he has done with the JDC and take that to the amateur game and the women's game, from my point of view especially, then it is definitely looking promising."
Despite the lack of competitive action available, darts embraced the 'new normal' during lockdown courtesy of the flourishing online darts model, which has included a notable female presence.
Sherrock has featured prominently in the Icons of Darts league, claiming a number of scalps along the way, while Ashton competed on the innovative PDC Home Tour in April.
Sherrock and current women's world champion Mikuru Suzuki both took on 16-time world champion Phil Taylor in special soft-tip clashes and Turner acquitted herself impressively alongside Lorraine Winstanley in the Remote Darts League.
"I got invited to play in the Remote Darts League and I enjoyed that, playing against a whole group of players that I wouldn't normally have the opportunity to play. I have had some decent averages and I've been a bit more consistent," Turner added.
"I've been watching Fallon in the Icons League and she has maintained that consistency and I think she's actually pushing it up again.
"She won one of those days and we've gone from talking about winning one or two matches to now winning a whole series of matches to take the tournament or the day's event.
"The class of the women – even Mikuru [Suzuki] playing [Phil] Taylor on soft-tip, she fought back. We haven't seen much of Lisa [Ashton] although she has been playing online and winning quite a few little competitions as well."
It is widely accepted that one of the key factors in developing women's sport is representation and Sherrock has been at the forefront of this during lockdown.
Turner – ranked eighth in the women's world rankings – hopes that as we begin to return to some semblance of normality, women's sport will become more of a priority.
"The amount of publicity, press and interest that Fallon generated after winning at the World Championship – I'm not going to say that has been lost but we could have been seeing her at the World Series.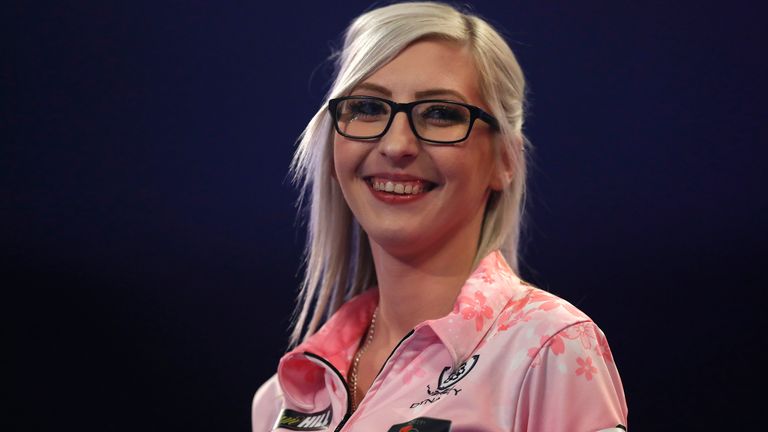 "I've always thought if you can make women within any sport more visual, it becomes more normal and more people want to get involved and that is the momentum we were talking about.
"I know all sports have stagnated at the moment but it is how it looks when it comes back, because the priorities will be to get higher level sports back to the level they were, before perhaps taking a look at the women's side of the games.
"It is happening across the board. I've seen it with football, cricket, rugby. It is all just pushed aside slightly but hopefully in a few months time if we get back to anything that resembles what it was like before, we can get back it up as priority to keep it developing."
However, the 36-year-old's immediate focus will be the impending World Matchplay, which will take place behind closed doors at Milton Keynes' Marshall Arena from July 18-26.
Turner will be part of the Sky Sports commentary team later this month and she believes the PDC Summer Series will provide a fascinating sub-plot ahead of one of the year's biggest majors.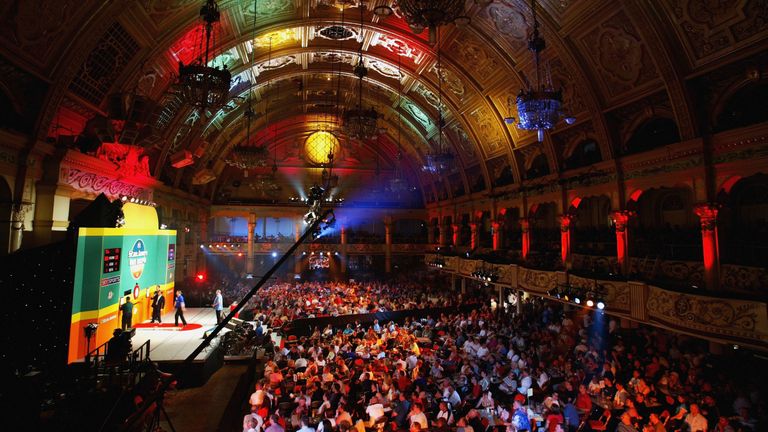 "The way it is set up – almost anyone if they have the best five days of their life could actually still qualify, so it's given everyone a big opportunity and they've got something massive to play for," she continued.
"There is £75,000 available per day, so you could see players that maybe think they're in a reasonably safe position are no longer safe.
"There are quite a few names who are not in there. Chris Dobey – he is not yet qualified. Stephen Bunting. I have seen Bunting and Ricky Evans going at it quite a few times with online darts.
"It really does depend on the opportunities players have had during lockdown to keep up the standard and the practice.
"I'm really excited – I'll be there [at the Matchplay] on Monday, Tuesday and Wednesday. I think it will be my first time away from the children in over 100 days. It will be nice to get back to something that almost resembles normality!"
Darts returns to Sky Sports this month, with nine days of coverage from the World Matchplay. It all gets underway on Saturday, July 18, and every day until the final on Sunday, July 26.