LIVE: Klokstad 'shocker' gifts Storm perfect start
Panthers youngster Charlie Staines has a had 'an absolute dream' NRL debut, scoring a four-tries and setting up another against the Sharks at Jubillee Stadium.
A late inclusion after the scratching of Dean Whare who was hampered by back issues, it took Staines just 23 minutes to cross over for his first try in top-flight football on Saturday afternoon.
The next very next play the 19-year-old tore away down the line in a spectacular break away and smoothly played-in Dylan Edwards for his first assist.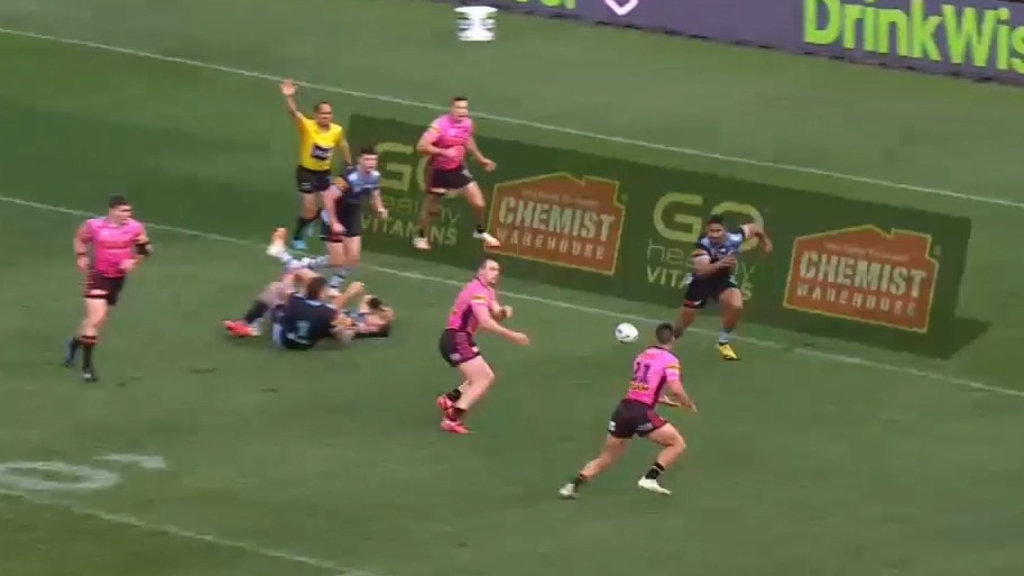 Returning after the half-time break, Staines picked up where he left off, bagging his second try inside the right post – a moment punctuated by a cohort of friends who were seated just metres away from the grounding.
"It's a dream debut, an absolute dream debut here at jubilee oval," NRL great Braith Anasta said on Fox Sports commentary.
Before commentators could catch their breath, the youngster had crossed over again in almost identical fashion on the right flank for what will surely go down as one of the most memorable debuts and hat-tricks in rugby league history.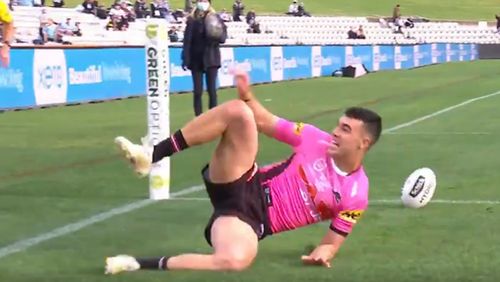 The 19-year-old live-wire was a Forbes Magpies junior, becoming Panther No.595 on his debut on Saturday afternoon.
"He can do no wrong," added Fox Sports' Warren Smith.