EFL and Mind release new-style names and kit numbers
Last Updated: 13/07/20 1:31pm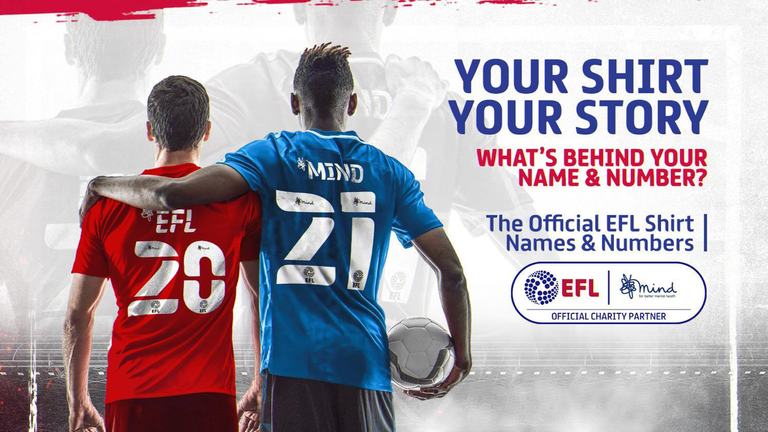 The EFL and mental health charity Mind have unveiled new-style names and numbers for the 2020/21 campaign and are asking fans to share their stories.
Mind were named the EFL's official charity partner ahead of the 2018/19 season and aims to raise awareness about mental health with fans, clubs and their staff.
It also aims to raise funds to deliver crucial support and improve both football and society's approach to mental health.
Mind's logo and 'squiggle' has appeared on the back of every EFL shirt across all clubs in the Sky Bet Championship, Sky Bet League One and League Two for the past two seasons, in a landmark first for English football.
Now the new designs, created by Elms partnership, will continue to feature Mind's logo and the number and the 'squiggle' will remain joined into the first letter of the player name.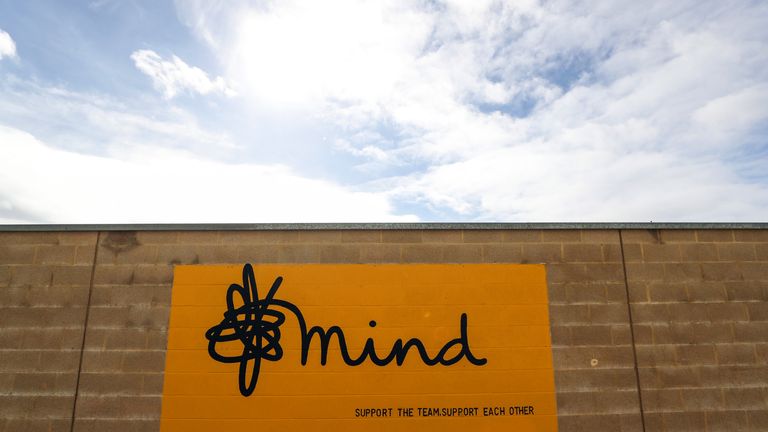 However there is one aesthetic change, as the player's name will replace the word Mind in the new designs which will be used from the start of next season.
To celebrate the launch, the EFL and Mind are encouraging fans to share their stories of the chosen names and numbers they wear on a matchday via social media, using the hashtag #haveyourmatesback.
The league state the name could be a family one, reflect a year your club won the league or a trophy, or relate to a mental health experience of your own or someone you know.