Williams: Black coaches cannot win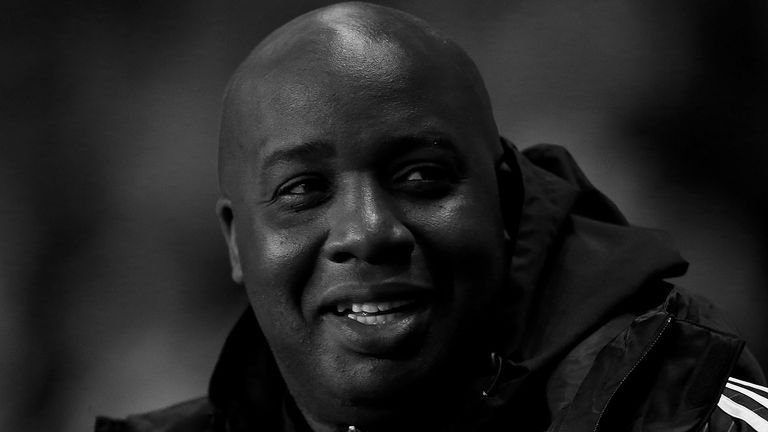 For Paul Williams, one anecdote sums up the challenge that he has faced.
"I wrote to a club when I finished playing," he tells Sky Sports. "Maybe it was naïve of me but that is how I thought you were supposed to get a job. I got a letter back telling me that I was not qualified. I still have the letter today. It is kind of a motivation for me, if I'm honest.
"So I proceeded over the next six or seven years to get my qualifications. I was constantly at St George's Park doing every course that was going. I have my Pro Licence. I have my advanced youth award. I have all the badges that the Football Association offer.
"Two years ago, I was applying for jobs again and the replies started to come in. Now they were telling me that I was overqualified. You just cannot win, can you?"
It is a window into the world of one of the best qualified black coaches around and a clue as to why some of the explanations for the lack of BAME representation can be so galling.
Just the other week, Williams, now 49, was listening to a popular radio phone-in in which one of the regular guests was forcibly making the case that credible black candidates just were not out there. His line was an old one – get the qualifications and come back to me.
"How many black coaches have their qualifications? I could name you plenty right now," Williams responds, before reeling off a list of high-profile former players with their Pro Licence. Only one of them, Doncaster boss Darren Moore, is currently in management.
"You hear about equality, but then there are coaches who haven't got their Pro Licence and they are still getting jobs ahead of them," he adds. "These things don't sit well. When you feel you have a lot to offer and are not getting the opportunities, that is hard to take."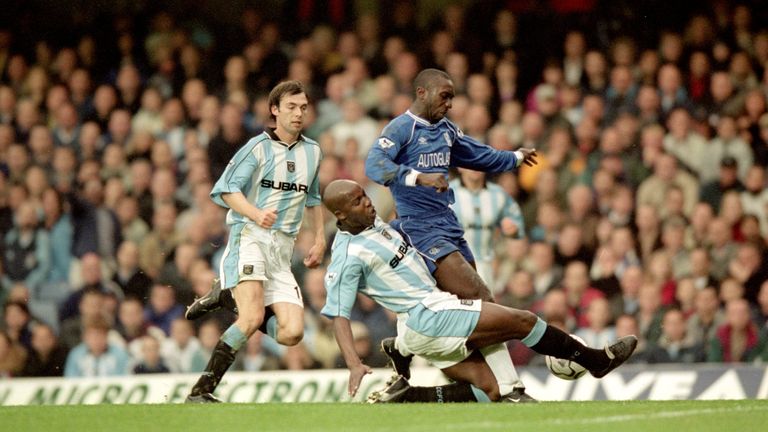 Williams' career has been a long and varied one. He made his top-flight debut as a teenager at Derby County, going on to make almost 200 appearances for the club before spending eight seasons in the Premier League with Coventry City and Southampton.
As a coach, he has helped to develop a stellar generation of talent within Southampton's academy, taken charge of the England U20 team, been caretaker manager at Nottingham Forest and worked as assistant manager at Swansea during their Premier League days.
His most recent appointment was as assistant to fellow former Derby player Michael Johnson when the pair took Guyana to the CONCACAF Gold Cup in the United States.
"What an experience that was," he says of the thrill of taking the small Caribbean nation to their first ever major tournament. The only frustration stems from the fact that Johnson, another black coach with impeccable qualifications, is back in his ambassadorial role at Derby while assisting England U21s. "That is to do with opportunity and perception sadly."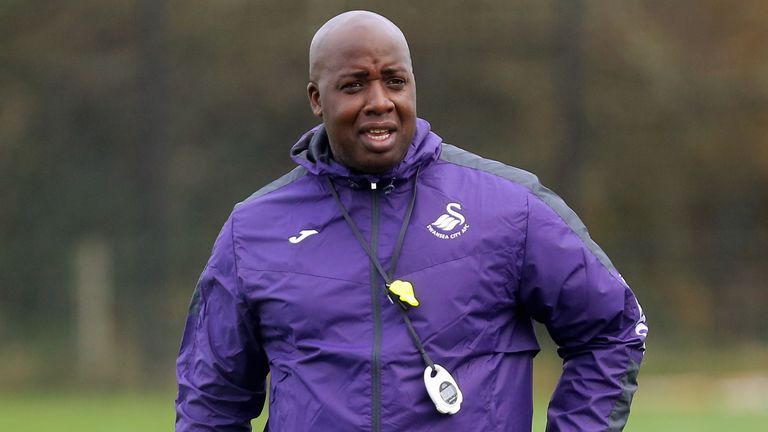 Williams is also exploring new avenues. He is among a group of former Premier League players – one that includes Andy Cole and Brian Deane – who have launched a venture that will see them provide a mentoring service to young players within clubs.
It is designed to help youngsters avoid some of the pitfalls that befell their generation. Williams cites horror stories about pyramid schemes and agents ripping off their clients.
There is the Premier League footballer whose social media obsession is affecting his form. Then there is the player who needs to know when not to knock on the manager's door.
"You hear so many stories," he says, with a world-weary sigh. "The dark side of football is not being taught in academies and they need to be aware of it. There is an opportunity for someone like Andy Cole to go and talk to them. We are trying to put a bit back really."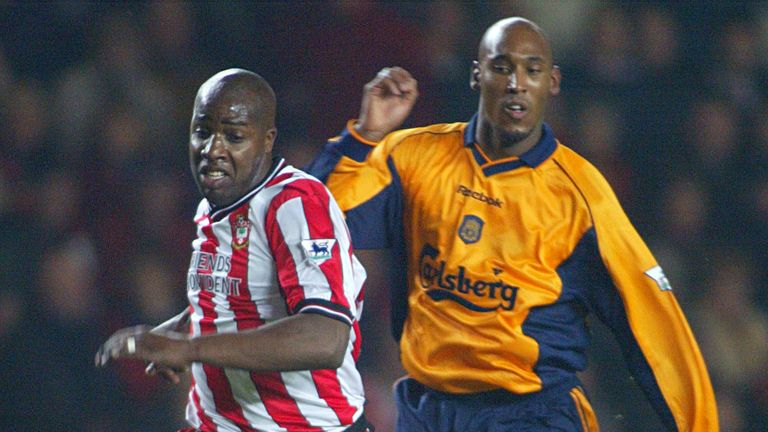 Ultimately, however, Williams just wants to return to coaching.
"If I can help people when I am not in work then I want to do that," he adds. "But I want to get back in. I am hoping that this surge of awareness will help change perceptions."
He is referring, of course, to the momentum generated by the Black Lives Matter movement in the wake of the killing of George Floyd in the United States.
Like many in this country, Williams has been moved by the subsequent events.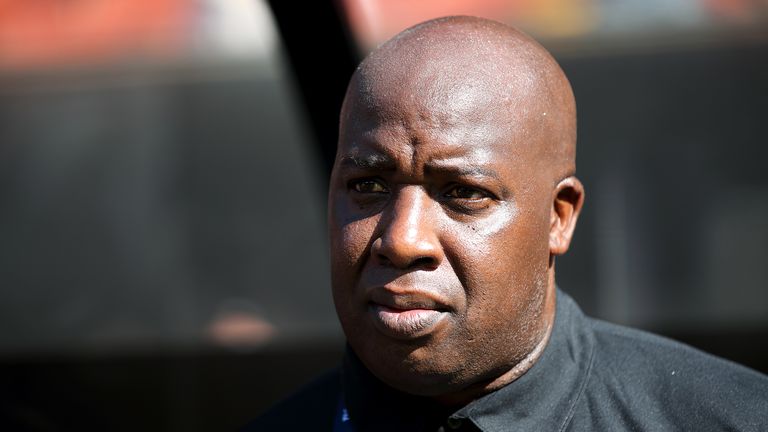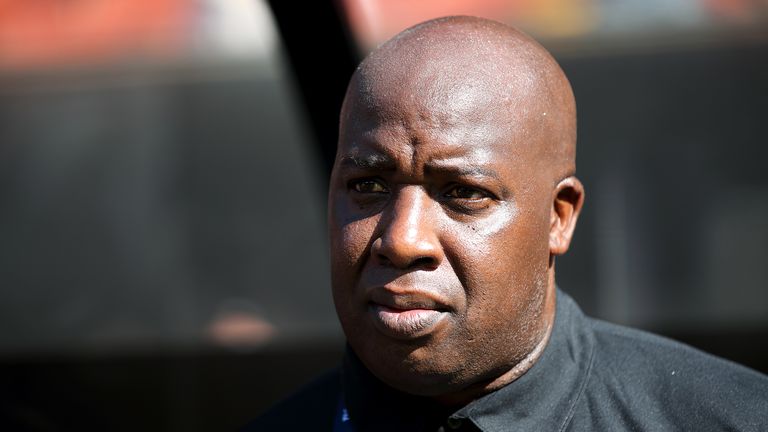 I am in total awe of Marcus Rashford and Raheem Sterling for speaking out. They are role models, torches for the next generation.
Paul Williams
"I am in total awe of Marcus Rashford and Raheem Sterling for speaking out. They are role models, torches for the next generation, and my son loves them for what they are doing.
"I am quite buoyant about the fact that people are speaking about it because that is a fantastic thing. At the back of my mind is the concern that no real action will be taken."
Football is undergoing its own period of introspection on matters of race. Players continue to show unity in taking a knee but the ongoing debate about what meaningful change could look like is expected to prove more divisive.
Could the Rooney Rule – stipulating that a BAME coach must be interviewed for each job – be a step in the right direction?
"I have some sympathy with the clubs," says Williams. "They just want the best person for the job so it does not sit right with me that I get an interview just because of the colour of my skin. It is more about changing the perceptions of black coaches.
"The problem though is how do you change those perceptions without getting in front of people? If you get that interview perhaps you will stick in their mind for next time."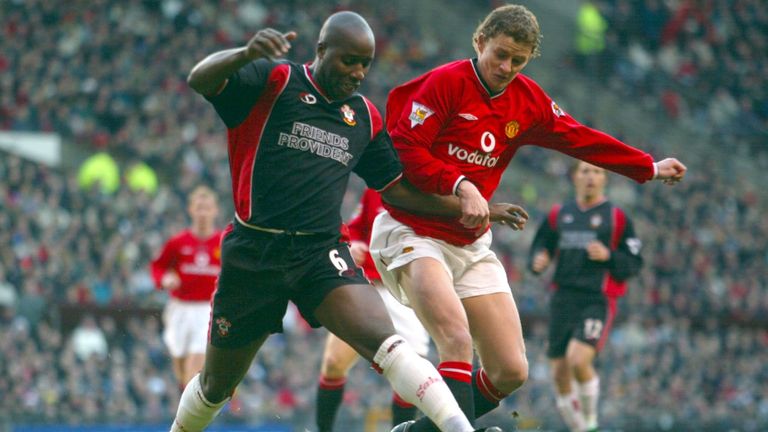 Williams is a proud man and the accusation that he wants anything handed to him is absurd. This is a man who has faced racism, often overt, throughout his life. He recalls the dread of going to school on a Monday morning after the 1970s series Roots had been on television because the appearance of the 'Chicken George' character would inevitably mean abuse.
And not just from his fellow pupils.
"I was called names by the teachers," he says. "There were times when I felt like I had to just take it on the chin. If you said anything then you had a chip on your shoulder. They call it banter but it is used to keep them high and you low.
"The football dressing room could be a challenging place too. There was a perception that if you stuck your head above the parapet then it did not bode well for your future and that has ramifications for your family life. These are things I have been conscious of.
"Growing up, I just had to stick in. My dad had always told me that I would have to be better than most just to get a fair crack at it. I took that mentality into life."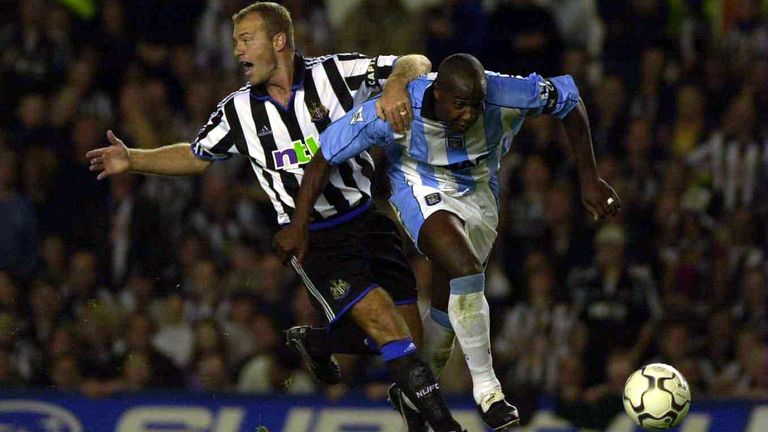 That is why he has no intention of giving up on his coaching dream. He thinks back to his own heroes, the men who inspired him to kick a football in the first place. He thinks of Vince Hilaire, a favourite of his father's, and the so-called Three Degrees at West Brom.
"If they had packed up then I would never have stepped onto a football field because I would never have believed that it could be done. They were the people who inspired me.
"I am so privileged. I am a kid from Burton-upon-Trent who got to share the same pitch as John Barnes, Michael Thomas, Paul Davis and Cyrille Regis. Players who gave me belief."
Rashford and Sterling are now inspiring the next generation of black players. But what of the next generation of black coaches? They will need inspiration too.
Williams, apparently overqualified but undeterred, is determined to lead the way.
"This is personal to me. This is a time when we need to step up as BAME coaches and make it feel viable for the next generation. Give them the belief that those players gave me."