LIVE AFL GF: Rain smashes The Gabba
Hawthorn great Shane Crawford believes the location of the Gabba for the AFL Grand Final suits Geelong's playstyle more than it does Richmond and will be a key factor should they emerge victorious in Sunday's decider.
Geelong's on-field displays have become synonymous with calculated ball movement and possession, relying on formation to break oppositions down.
Having won their past two finals games consecutively at the Gabba to earn their grand final berth, including a bold victory over locals Brisbane Lions, Crawford said he could see a three-peat of Geelong's affinity with the venue.
"The way they move the footy, you saw it against the Brisbane Lions, they just keep the ball moving," Crawford told WWOS' Full Time.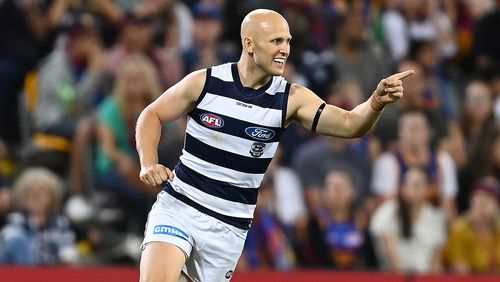 "As soon as they gather possession they just separate, open up and keep the ball travelling which is very hard to stop, especially at the Gabba.
"I always thought the Gabba suited the Geelong style really well."
Crawford believed the only way for Richmond to break down the Cats' ball movement of was to employ their fast frenetic pressure game, particularly on Geelong's backs.
"Richmond, we know have got the courage to run and even if there are players waiting for them they'll go and they'll run in numbers and get that frantic ball going, even though there's a real system to the way they do it," he said.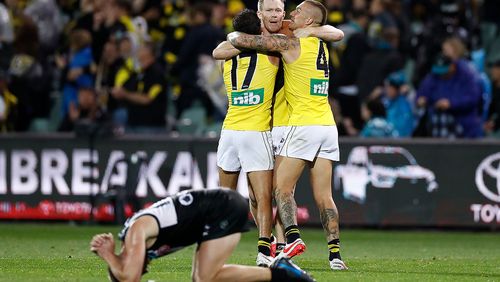 "I can guarantee you they'll pull the trigger and they'll go with a real fast flowing game style which is what you want against Geelong because you want to move their defence.
"There's some older players down there, they like the movement to be nice and slow when they're coming up against opposition. So, Richmond will want to move, they'll want their smalls to really run and be used when they're open and in space. They're going to have to be accountable man on man, and that's going to be the key if Richmond are to win the match."