LIVE: 'Sarcastic' rival gives it to Aussie crowd
Australian Ash Barty is one set away from clinching her maiden Australian Open singles title.
Barty claimed the opening set against American Danielle Collins 6-3.
The Australian's class was on full display, saving a break point early in the opening set before taking advantage when the opportunity came.
A crucial double fault from Collins handed Barty the one and only break of the first set.
And after taking that break point, Barty had no problem holding her nerve on serve to see things out.
Pressure now Collins on to find a way back in this.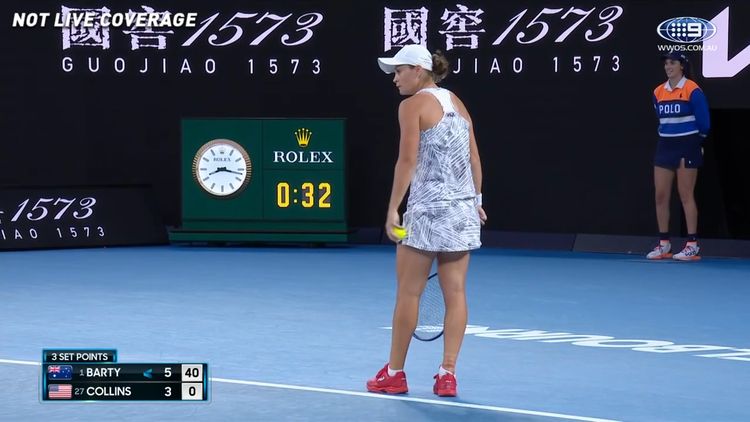 "I like what Ash has done, especially after 2-2 [in the opening set]," said Samantha Smith in commentary.
"I feel like she's not going through the court as much.
"She's opening it up. She's using her angles. Danielle Collins doing a lot of running out there."
Casey Dellacqua added: "Danielle Collins had that break point but Didn't convert.
"Danielle Collins struggled up at the northern end, with the wind behind her back.
"I felt like she missed a few forehands and lost control a little bit of her serve.
"Ash hit through the ball and controlled her service games much better.
"I think Danielle Collins prefers to be against the wind and hitting through."